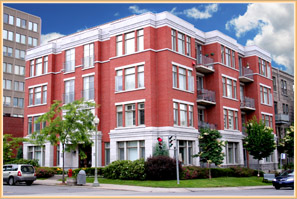 Management
We are "a result & performance oriented organization"
At Exeter we provide Project and Construction Management services customized to our client's needs. Browse our services and examine the outline of our process.
We will:
Set up a team at the earliest possible time that will operate from a site office.
The owners management cost will be calculated on a percentage base (or on a fixed cost) for a pre determined period of time.
The business of building is about the reality of delivering a customer ready quality product at the right cost and on time.
"We will anticipate the requirements of the construction"
In our process there is no room for excuses. We will pressure the participants in order to ensure that nothing is left behind or lost in the translation when it comes to meeting your bottom line expectations.
We are result oriented managers and we believe in high standards of work. Our commitment to quality can only contribute to the success of your project.
You can rest assured that our experienced management support and project development teams will provide you not only a completive price but also a can do construction schedule that will make your new property development a reality.
To learn more about Management, click on one of the buttons below or those to the left.