About Us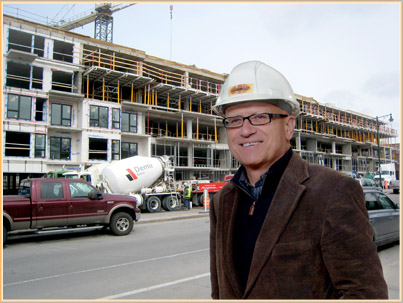 Sobhi F. Tadros - President
SOBHI F. TADROS, founder of SF Tadros Developpment Inc. and founding partner of Exeter Construction Inc., has over 30 years of experience in the construction industry in Canada and the United States. His experience is mainly in commercial and residential high rise construction and promoter of industrialized construction.
Builder and designer of an award winning luxury home in Southern California, Mr. Tadros was as well, a key participant as project and construction manager of many commercial buildings involving complicated interior improvements, in several cities in North America.
Mr. Tadros was instrumental in the success of the overall organizational and coordination of numerous structural rehabilitation projects. also, Mr. Tadros has extensive experience to carry out the task of project planning, design and construction in an integrated process within a budget.
Mr. Tadros is a significant force in shaping the policies and goals of Exeter Construction Inc. his leadership will prove invaluable as Exeter grows its business and achieves the full potential of its future plans.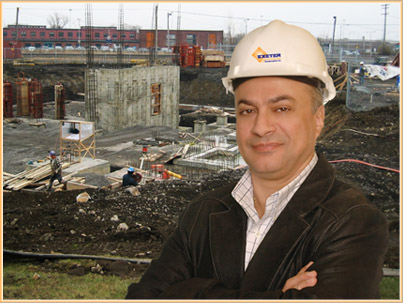 Élie Al-Charabati - Vice President
ÉLIE AL-CHARABATI, co-founder of Exeter Construction, Mr. Al-Charabati is experienced in successfully coordinating all program phases including planning, design, executing, controlling and closing construction projects.
Furthermore, Mr. Al-Charabati ensures monthly progress reports are issued and that the contracts are proceeding on time and on budget.
He monitors, jointly with his associate, Mr. Tadros, the compliance with the client's program requirements.
As a key partner at Exeter Construction, Mr. Al-Charabati also maintains regular effective communication with Exeter's clients and stakeholders. His past and current achievements have proven to yield positive outcomes in the benefit of Exeter's clientele.